WELCOME
Wherever you may be on your path, at Church Alive you will find a supportive community with a wealth of opportunities for spiritual and personal growth. Join us in the celebration of the Lord and experience the presence of GOD in a special way. We look forward to meeting you!
Church Alive is a non-denominational church where everyone is welcome. We believe "Jesus Christ is the same yesterday, and today, and forever" Hebrews 13:8
Our worship style is contemporary, blended with modern and classic hymns yet steadfast in speaking the absolute truth of God's Word. Worship isn't just a filler before the sermon; it's an essential part of our service!
Hours of Worship ~ Sunday, 10:30 a.m. and Wednesday, 7:00 p.m.
Services are held at ~ 52561 Key-Bellaire Road, State Route 147, Bellaire, Ohio 43906
Pastor Jeff Lewis teaches how to live by faith in every day life through the power of the Holy Spirit, and that all things are possible to those who believe. Church Alive believes that ordinary people can do extra-ordinary things through faith in Christ. Church Alive ministers to all age groups from babies to seniors.

MINISTRY PROGRAMS
Therefore, since through God's mercy we have this ministry, we do not lose heart.

YOUTH ALIVE
Check Us Out!

OUR BELIEFS
Begin a New Journey at Church Alive!

CONTACT US
Send us a message!
2 Corinthians 4:1
Therefore, since through God's mercy we have this ministry, we do not lose heart. (NIV)
View All Ministry Programs
THE MESSAGE @ CHURCH ALIVE
Fill your Spirit and listen to the word from our site. To hear a specific message click the button and listen to the word of GOD.
Colossians 3:16 ~ Let the message about Christ, in all its richness, fill your lives. Teach and counsel each other with all the wisdom he gives. Sing psalms and hymns and spiritual songs to God with thankful hearts.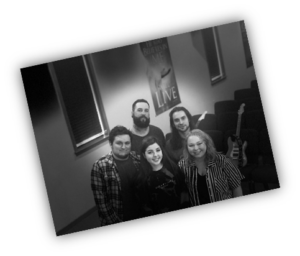 Jimmy, Adam, Brodie, Ashley & Paige